Followers of this blog may remember my disastrous dabblings with the Rapunzel fairy tale. Well, when Anna from NoriaJewelry deservedly won our last Wire Goddess Team challenge with this beauty: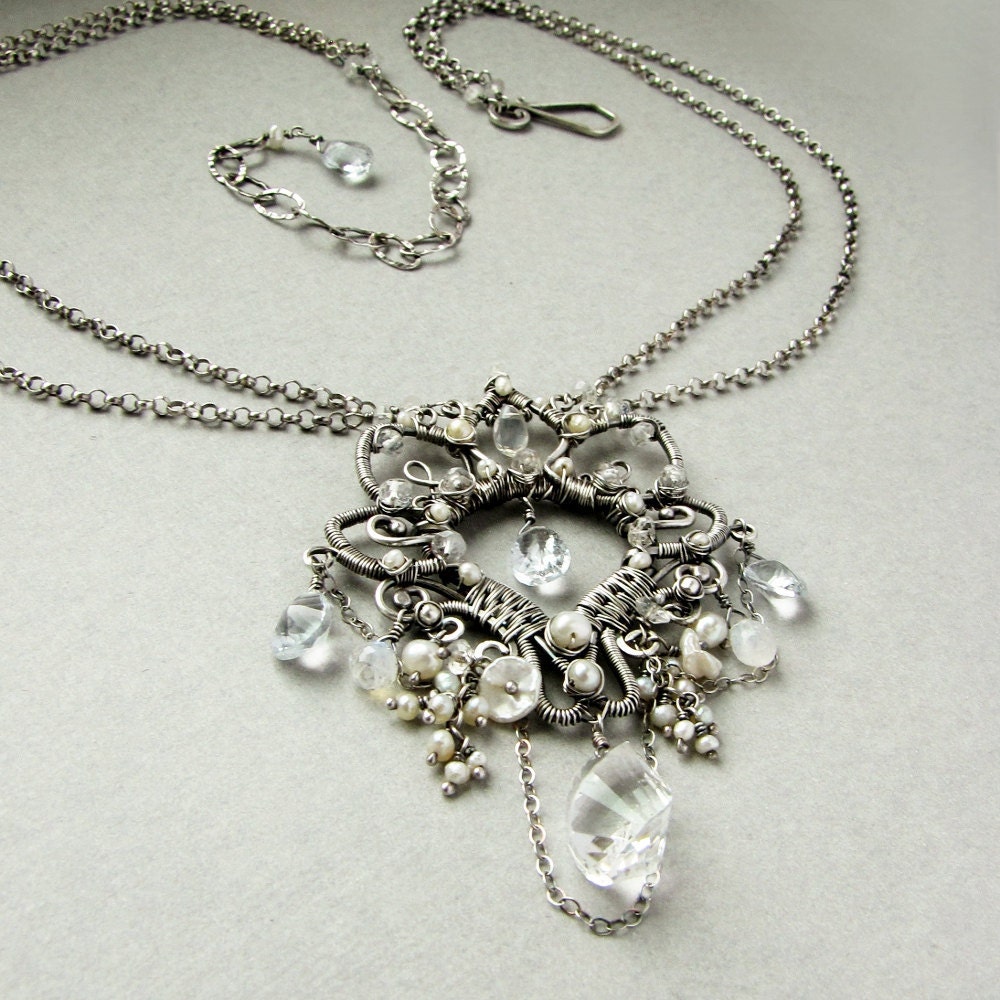 she got to choose the next theme. And it was a piece produced using this image as a muse:
with the official title of 'Fairy Tale'. That window set high in a wall naturally made me think of Rapunzel sealed up in her tower, with only a window from which to let down her hair as a means of ingress to the tower. I re-read the story, and found that it was Rapunzel's father stealing the rampion plant (in some versions) from his enchantress neighbour for his pregnant wife, that caused the enchantress to demand that he hand over the child - his first-born. Which he did, and Rapunzel was imprisoned in her tower.
Here is my piece inspired by the fairy tale, with plaited wire to represent Rapunzel's hair, and spiky rampion flowers with their bare stalks. It's nothing like my earlier attempts (which, if you've been reading my blog, you'll realize is a good thing!), but I'm happy with how it turned out - not least, because there's not a face in sight! ;D