Well, the latest Wire Goddess Challenge is up. Ruth won the last one with this awe-inspiring wire sculpture based on the same theme as mine - Rapunzel. But what a different take! (I absolutely adore this piece.)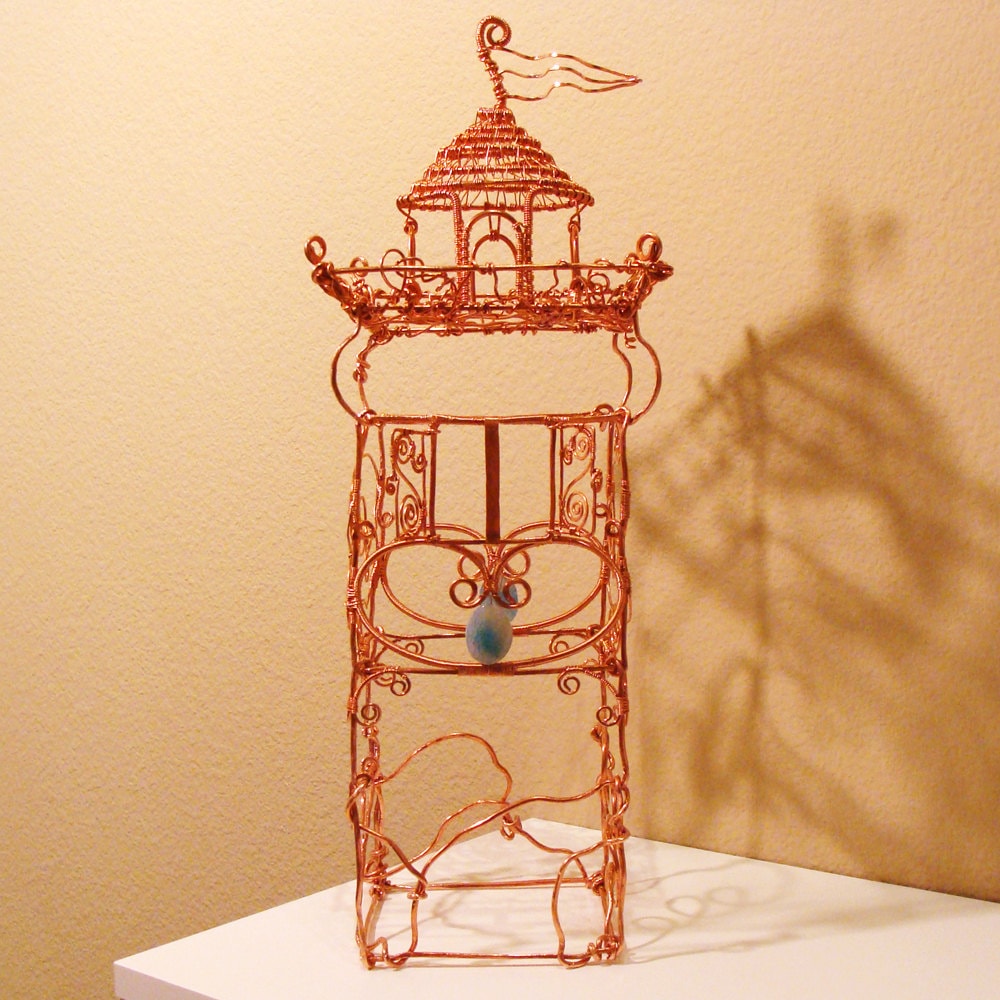 So Ruth got to choose the next theme, and she chose Spring Blossoms. Which I think is a fabulous theme because it has plenty of scope, and it's not hard to enjoy looking at pictures of Spring flowers for inspiration. I immediately thought of the carpet of nodding bluebells that bloom in English woodland in the Spring. This picture, which is used as a stock photo on Wikipedia, was taken just a few miles from where I live:
You can see it's really not hard to take inspiration from views like this. I did think 'daffodils' briefly - I love daffodils! - but it just had to be English bluebells. So here is my piece.
And I'm happy to say it's a Picture Pendant, and hopefully there will be more on the way. I can't wait to see what the other Wire Goddesses create, and I will as ever post the link here when it's time to vote.
In the meantime, roll on Spring. As usual in this country, the weather doesn't know what it's going to do next, and is keeping us on our toes! :)